Na konci týždňa bilancujem, čo sa za posledné týždne napísalo u nás a v zahraničí. Venujem sa v krátkosti opäť diskusii o eure, bankám, dôchodkovým reformám. V závere tiež upozorňujem na zaujímavé recenzie. Keďže som sa nezmestil do jedného bloku, druhú časť videa nájdete tu.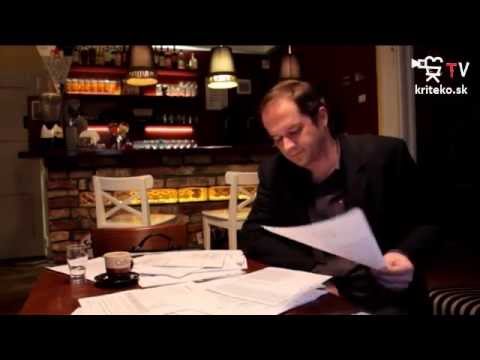 Zdroje, na ktoré v príspevku odkazujem, nájdete tu:
Eurosystem Staff Macroeconomic Projections for the Euro Area
Slovakia – 2010 Article IV Consultation Concluding Statement of the Mission
Anton Marcinčin: Pravidlá namiesto eurolamentovania
Slováci nechcú doplácať za euro
Ján Oravec: Zničí banky Cantona alebo Bernanke?
Nová cena plynu sa odsúva, kľúčový muž sleduje dolár
Mechthild Schrooten, Isabel Teichmann: German Exports on the Rise – Domestic Demand Should Follow
Luc Laeven and Hui Tong: U.S. Monetary Shocks and Global Stock Prices
Li Lian Ong, Rodolfo Maino a Nombulelo Duma: Into the Great Unknown: Stress Testing with Weak Data
Salvador Valdés-Prieto: The Economics of Pensions: Principles, Policies, and International Experience
Előd Takáts: Ageing and asset prices
C A E Goodhart: The changing role of central banks
Report by the Commission on the Measurement of Economic Performance and Social Progress
John Cassidy: The Economy: Why They Failed
Jeff Madrick: How Can the Economy Recover?
Zadie Smith: Generation Why?
Diane Ravitch: The Myth of Charter Schools