Môj minulotýždňový komentár o kapitulácii demokracie v Grécku vzbudil ohlas. Kritika podmienok, ktoré sprevádzali poskytnutie druhej pôžičky, ma postavila do pozície obhajcu neobmedzeného a bezpodmienečného sypania peňazí do gréckej čiernej diery. Podľa mňa síce neprávom (vysvetlím prečo), ale to ma až tak neprekvapilo.
Zaráža skôr to, že nikto nenapadol môj politologický záver, že Grécko je de facto okupované. Dá sa to vyložiť kladne – všetci so mnou súhlasia. Obávam sa ale, že je za tým viac. Podľa všetkého platí, čo som pred týždňom napísal úplne na koniec – fakt okupácie niektorých ľudí nedesí, sú s ním zmierení a považujú ho za prirodzené vyústenie "ekonomického" vývoja.
Moje obavy potvrdzuje rýchlosť, s akou sa diskusia zvrtla na "ekonomické" príčiny nevyhnutnosti vzniku súčasnej situácie, nech je to aj grécka okupácia. Logika veci sa javí číra ako voda v horskom potoku: Grécko je zvrchovaný demokratický štát, zodpovedá za svoj osud, hospodárilo s deficitom, zadlžovalo sa, je na pokraji defaultu. Má na výber – buď vypovie splácanie dlhov a bude čeliť dôsledkom, alebo si musí požičať a akceptovať podmienky veriteľov. Kritizovať podmienky a výsledok úverovej dohody európskych a gréckych zástupcov sa podľa tejto logiky zdá byť neprístojné.
Mám niekoľko áno, ale ešte viac ale alebo nie. Grécko má iste svoj podiel viny na tom, kde sa nachádza. Už som to spomínal – deravý daňový systém, korupcia, nákup zbraní a pod. pôsobili na grécke verejné financie rozvratne. Možno práve kvôli tomuto je Grécko prvé na rane. Ale celkom jednoznačne aj bez uvedených faktorov by Grécko trpelo krízou, podobne ako ňou trpí Španielsko, Írsko či Portugalsko, teda štáty s "rozpočtovo kompetentnými" elitami.
Podstata krízy v eurozóne totiž netkvie primárne v bilanciách verejných financií, ale v bilanciách bežných účtov (tu, tu a všelikde inde). Nastavenie eurozóny vedie k rastu makroekonomických nerovnováh – jadro vyváža a zároveň poskytuje úvery, aby sa periféria mohla zadlžiť a dovážať. Kríza preto nie je grécka, portugalská atď. – je to kríza celej eurozóny a je to kríza systémová. Ak zodpovednosť za vznik krízy nie je národným zlyhaním, možno tiež prijať predpoklad, že zdieľať sa má aj zodpovednosť za jej riešenie.
Tu sa dostávame k obsahu podmienok na poskytnutie úveru. Tie neboli stanovené neutrálne – aby pomohli Grécku a prispeli k riešeniu krízy v eurozóne, ale mocensky – aby presadili čiastkové politické záujmy. Indícií je viac, za všetky spomeniem dve.
Po prvé, znižovanie deficitu sa môže javiť ako legitímna požiadavka, ale EÚ neponechala formu zlepšovania stavu verejných financií na náhodu. Jednoznačne žiada škrty v mzdách a dôchodkov a totálny rozpredaj majetku štátu v gescii a za cenu určenú veriteľmi. Na druhej strane ale vôbec nepožaduje napr. vyvlastnenie korupčníkov a tých bohatých, ktorí neplatia dane. Nie je to náhoda.
Po druhé, predstavitelia európskych veriteľov neboli zďaleka ľahostajní k spôsobu, akým sa Grécko rozhodne postupovať. Nemecký minister financií Schäuble napr. vyhlásil, že Grécko by malo odložiť voľby a zložiť vládu technokratov bez gréckych politikov. Rukopis a vplyv EÚ na dizajn úveru je teda nezanedbateľný. Preto má zmysel kritizovať EÚ – nie preto, že úver poskytuje, ale preto, ako ho podmieňuje.
Ďalšou nie nepodstatnou indíciou, že niečo s druhou pôžičkou Grécku nie je v poriadku, je jej nefunkčnosť aj z hľadiska deklarovaných cieľov. Ak máme veriť oficiálnej a médiami verklíkovanej propagande (komu sa nepáči môj slovník, nech si trhne končatinou), tak účelom "záchranných balíčkov" má byť obnova udržateľnosti gréckych dlhov, hospodárstva a konkurencieschopnosti a v širšom kontexte zachovanie stability a jednoty eurozóny. Má byť, ale nebude.
Ak má byť ekonomika schopná splácať dlhy, musí rásť. K tomu len toľko, že tri krajiny eurozóny, ktoré sa zapojili do záchranných programov EÚ a MMF, vykázali v období medzi tretím kvartálom roka 2010 a 2011 najvyšší nárast relatívneho verejného zadlženia. V Grécku, Portugalsku a Írsku sa za toto obdobie zvýšil pomer verejného dlhu k HDP o viac než 15 percentuálnych bodov. Môže za to recesia. Tú spôsobujú úsporné opatrenia. Obnove gréckej schopnosti splácať dlhy neveria ani samotní predstavitelia tzv. trojky (EK, ECB, MMF), ktorí to priznali v "tajnom" dokumente datovanom 15. februára. V čase realizácie druhej pôžičky sa otvorene hovorí o potrebe tretej.
Preto mi neostáva, než opakovať, že o Grécko tu nejde. Čo je teda cieľom? Kupovanie času je už otrepaná a čoraz menej platná odpoveď. Dalo by sa jej veriť, keby sa za doteraz kúpený čas aktívne robilo niečo na zvrátenie vývoja. To sa ale nedeje – stále sa len škrtá a čaká sa, kedy to praskne.
Keďže zásadná zmena politiky resp. fungovania eurozóny sa momentálne zdá z politického hľadiska nereálna, stále mi vychádza, že cieľom je za verejné peniaze udržať Grécko aspoň ako-tak pri živote a vyžmýkať z neho, čo sa dá. A áno, konšpiratívna hypotéza sa mi stále zdá realistická: Aj keď sa vývoj v Grécku nemusel vedome snovať za týmto účelom, jeho vítaným dôsledkom je jasná demonštrácia toho, ako štáty dopadnú, keď sa nepodriadia finančnej disciplíne diktovanej z jadra EÚ (Nemecko, Holandsko).
Na druhej strane treba priznať, že okupácia nemá charakter hrubej sily a závisí na súhlase národných elít. V gréckom prípade nesú veľkú časť viny za to, že sa krajina ocitla v slepej uličke. Aktuálne zlyhanie dvoch najväčších gréckych strán ale spočíva v tom, že kapitulujú bezpodmienečne a že si nechajú diktovať očividne likvidačnú politiku.
Nálada medzi voličmi v Grécku sa ale mení. Ľudia prestávajú veriť v dobré úmysly medzinárodných veriteľov a v schopnosť ich lokálnych politických spojok hájiť národné záujmy. Popularitu získavajú radikálne strany, ktoré by reálne hrozili defaultom (bez vystúpenia z eurozóny). Aj eurozóna by ním mohla stratiť a práve toho sa bojí vyššie spomenutý Schäuble.
Pekný citát z článku Tomáša Tožičku: "Kdyby se Řekové striktně drželi starého pravidla Americké revoluce: "Žádné zdanění bez reprezentování," evropské i řecké politiky by pěkně hnali."
Môžeme sa donekonečna šermovať validnými aj invalidnými (ale hlavne čiastkovými) ekonomickými argumentmi o gréckej vine a nevine.[1] Aj ja som sa na chvíľu do sporu ohľadom genézy "gréckej krízy" nechal v tomto článku vtiahnuť. Ale nemalo by nám unikať to podstatné.
Mojim zámerom bolo poukázať na to, k akým politickým konšteláciám súčasná kríza úplne bez reflexie vedie. Tiež som chcel upozorniť, že hoci trojka je momentálne asi jediným veriteľom ochotným Grécku požičať, jej terajšie konkrétne úverové podmienky nie sú jediné možné. A úplne na záver – že má zmysel, aby verejnosť žiadala efektívne použitie svojich peňazí. To neznamená bezpodmienečné úverovanie Grécka. To znamená poskytnúť úver za takých podmienok, ktoré nebudú Grécku a stabilite eurozóny škodiť, ale im budú na osoh.
Skrátená verzia článku vychádza ako komentár v denníku Pravda.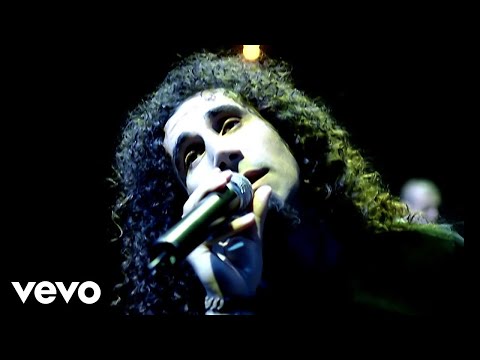 ---
[1]
Napr. grécka minimálna mzda komparatívne neproporčná k produktivite hospodárstva – áno, hoci aj tu možno časť rastu miezd pripísať prehriatiu ekonomiky v dôsledku "nastaveniu eurozóny", teda externému prostrediu. Viac Milan Vaňko vo štvrtok.